DataGrail's Employee Spotlight series highlights the person behind the professional, digging deep and discovering what drives our team members.
This week's spotlight features Rebecca Green, a new Senior Software Engineer and part of the technical leadership at DataGrail. Rebecca studied computer science at Harvey Mudd College and has previously worked as a Senior Software Engineer at Slack and LendingHome.
What excites you about joining the DataGrail team?
The more I learned about DataGrail, the more I felt I could have a huge impact here! First off, I love building tools, especially tools for users that are busy and have better things to do. I love breaking down complex problems to make an "impossible" task straightforward. And I love startups, because I get to do a little bit of everything every day without stepping on anybody's toes. Privacy is near and dear to me, and I'm excited to make the internet safer and more secure for everyone.
What's your role at DataGrail, and how do you see yourself growing over the next 2 years?
I'm an engineer, which means I solve problems by building things. As a senior engineer, I have seen "solving problems" go wrong a lot! So I ask questions like "is this the right problem to solve?" and "will this cause more problems in the future?" to try to catch those issues before they're a big deal. I'm always learning what works and what doesn't and reflecting on how to make things better next time. I'm looking forward to bringing that passion and curiosity to the team over the next two (or ten) years.
Why did you choose to work as a Software Engineer, and what led you to working at a startup?
When I started college, I was very confident I would be a chemical engineer. Then I fell in love with computer science when I took an introductory class and saw how versatile the field was! It was a lot more exciting than working in a lab, and I took as many CS classes as I could. After I graduated, I joined an e-commerce start up in Palo Alto, and I loved it. I enjoyed the variety and the lack of hierarchy and honestly, the chaos. I was never bored! Eight years later, I still love it. 
What has been your favorite project or challenge you've worked on in your career?
Is it cheating to say that I'm my own biggest project? The hardest problems I come across aren't tricky technical questions. I can find those answers on google. It's stuff like "how do I make an accurate timeline for a project when there are so many unknowns?" or "how do I run this meeting where everyone has their own agenda and wants to talk past each other?" A lot of the time, I am too focused on finding the "right" answer to realize that I'm asking the wrong question! So I find people to listen to me and offer their perspective and call me out on my nonsense. Giving and receiving feedback is one of the most challenging and rewarding things I get to do as an engineer. I am forever grateful to the people who point out when I'm blocking myself and help me refocus in a productive way.
What do you enjoy doing in your free time?
I love to make things! I learned to sew and knit when I was in college, and that has spiraled into a full blown fiber arts obsession. I spin my own yarn, weave my own textiles, and have seriously considered raising my own sheep. I also love cooking, wine, video games, and hanging out with my four adorable cats.
What would you do if you weren't an engineer?
I would be a chef or a sommelier or something like that. I love food, and flavors, and textures, and making wholesome things for people to enjoy. Plus, I have a knack for putting together surprisingly delicious flavors. I love seeing people light up when they take their first bite of something delicious. It makes all the effort worth it!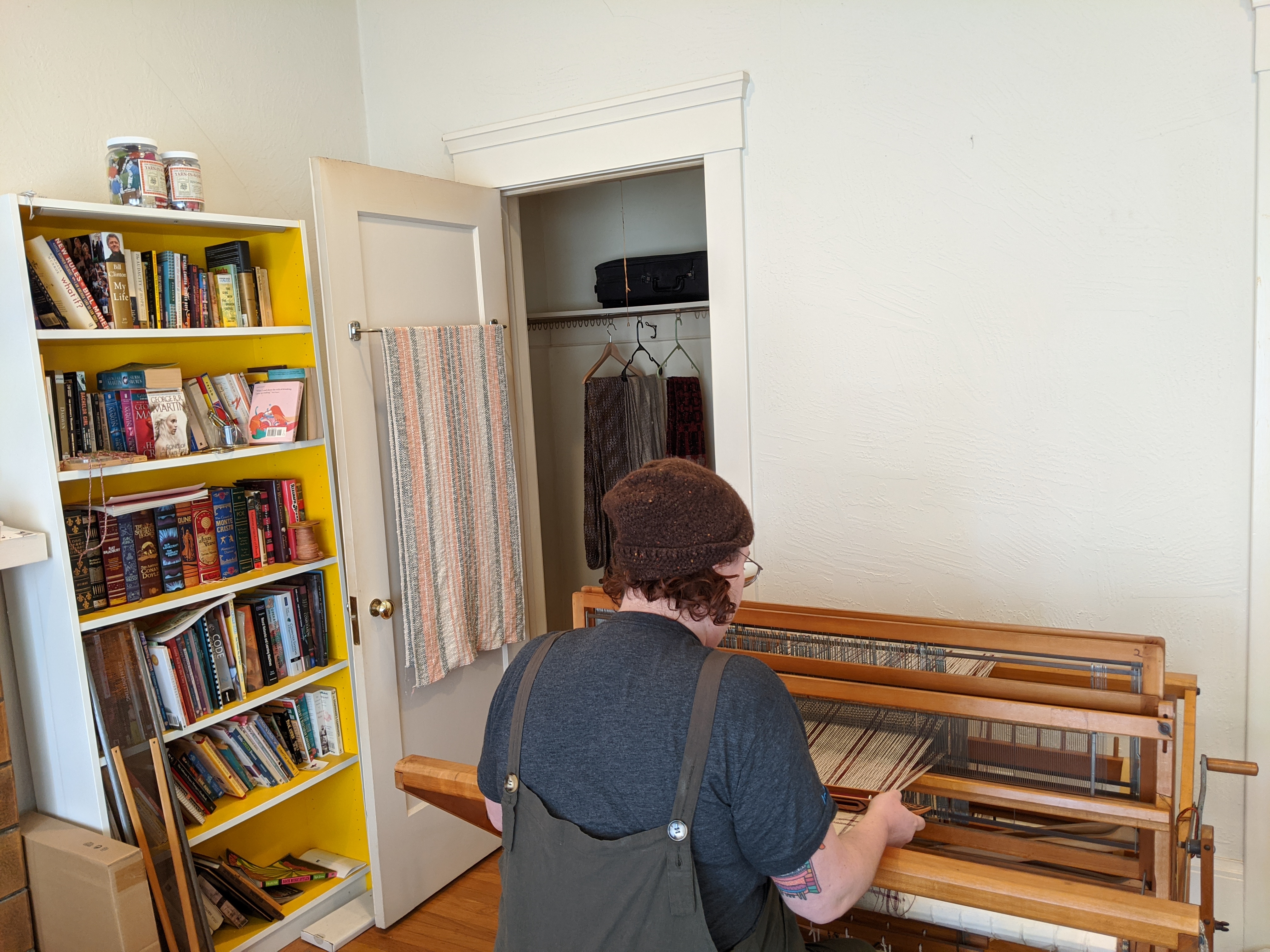 About the Author: Kyle runs content marketing by leading the creation of blog posts, newsletters, and social posts, and assists with webinars, events, and digital marketing. Kyle attends Santa Clara University and is pursuing a degree in Management Information Systems, inspired by his interest for technology in business.