DataGrail's Employee Spotlight series highlights the person behind the professional, digging deep and discovering what drives our team members.
Today's spotlight features TingTing, a software engineer and App Academy graduate, who has experience in tax services. TingTing is inspired by challenges that software engineers face every day and thrives in collaborative teams. 
What excites you about joining the DataGrail team?
DataGrail is solving today's most relevant problem — data transparency. Followed by the GDPR and California Consumer Privacy Act, more data privacy policies are under development to control over how companies collect and manage their users' personal information. Further, I see the increasing demand for data privacy now as well as in the future and am excited to work in this sector as it evolves.
I also really enjoy the culture here: a balanced and collaborative team, transparent and supportive leadership, dynamic and fast-paced environment, interesting challenges, and important work!
What led you to transition from being a tax analyst to a full-time software engineer?
One of my previous employers — a manufacturing company — transformed into a digital company, and in our department, AI began performing routine analyst jobs. With this experience, I can see the fascinating future in software engineering, which really motivated me to learn to code.
Ever since I started writing my first line of code, my journey has been filled with challenges and hurdles — along with joy and immeasurable excitement. I never imagined I could experience all that while learning something new. I enjoy the problem-solving aspect of a software engineer, as it allows me to research different problems, try out different things, talk to different people, and next thing you know, you arrive at a solution.
Also, being a software engineer means I can apply my coding skills to everything. For me, it's the closest thing to magic.
What is your favorite part of working in the San Francisco Bay Area?
I have massive access to modern tech, which the rest of the country is aware of but doesn't see on a daily basis. It makes me feel that I'm a part of the future.
I love the fantabulous weather here. I can expect to wake up to blue skies, cool breezes, beautiful afternoon sun, and perfect humidity. I also find the people here to be warm and accepting, and opportunities to follow your dreams are everywhere.
Where do you see yourself in 3 years?
I see myself being a key software engineer leader and liaison to all the other teams in DataGrail. I want to extend my expertise, offering help to other departments and playing a role in DataGrail's continued success.
What do you enjoy doing in your free time?
I enjoy training in Megaformer. Ever since my first class, I instantly fell in love with the quaking, shaking, one-of-a-kind burn.
My parents introduced me to classical piano at a very young age. I sort of hated endless practice back at the time and always sneaked a way out. Ironically, this experience led me to discover my passion for jazz and soul.
I also take a tremendous amount of time admiring my two beautiful cats.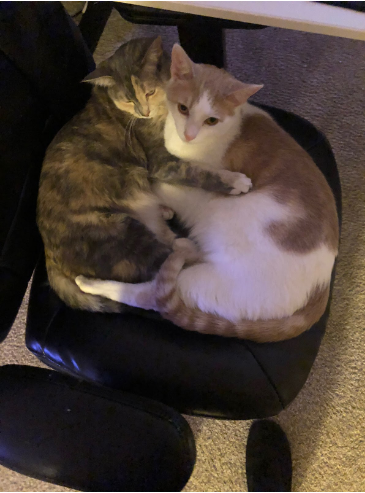 Enjoy this piece? Check out our previous spotlight, featuring Josh Kuiros, senior software engineer!
About the Author: Kyle runs content marketing by leading the creation of blog posts, newsletters, and social posts, and assists with webinars, events, and digital marketing. Kyle attends Santa Clara University and is pursuing a degree in Management Information Systems, inspired by his interest for technology in business.